Comparative Communication Study International Symposium
发布时间:2018-08-11 10:11:19
作者:CSMD
来源:CSMD


Comparative Communication Study International Symposium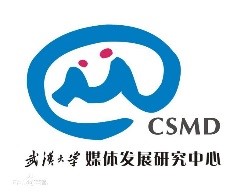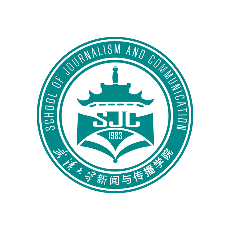 The Alfred Deakin Institute for Citizenship and Globalization – in association with its Global Digital Publics Initiative (GDPI)
The School of Communication and Creative Arts, Deakin University
The Center for Studies of Media Development, Key Research Institute of Humanity and Social Sciences, Ministry of Education, P.R.C.
School of Journalism and Communication, Wuhan University
are proud to sponsor:

*Given that scholars outside China don't have visa-related issues, we extended the deadline for abstract submission a bit for them to August 28.
(Note:The DDLs of Chinese and English version are different. Chinese version is August 20; English version is August 28.)

由于中国境外的学者不涉及签证相关的问题,我们便将摘要提交的截止日期延长至8月28日。
(注意:中英文版本的截止时间不同,中文为8月20日,英文为8月28日)

Comparative Communication Study International Symposium
 
1-3 October 2018
 Location: Deakin University - Burwood campus (BCC)

Purpose
The study of communication has advanced under different traditions. Its connection to professional practices that have become scholarly disciplines such as media studies, public relations, and journalism has sometimes led to particular applied directions that are drawing on sometimes distinctive aspects of communication theory.  Moreover, communication as the overarching field that links these approaches has also developed in equally distinctive traditions as it emerged as an area of study in different parts of the world.

Organizers
This international symposium is designed to investigate these different traditions in the study of communication and provide a platform for both comparison and exchange.  At its core, The International Comparative Communication Study International Symposium is jointly sponsored for this intellectual exchange by:
1.    The Alfred Deakin Institute for Citizenship and Globalization – in association with its Global Digital Publics Initiative (GDPI)
2.    The Center for Studies of Media Development,  Key Research Institute of Humanity and Social Sciences, Ministry of Education, P.R.C. 
3.    School of Journalism and Communication, Wuhan University 
4.    The School of Communication and Creative Arts, Deakin University
And the following Partners:
Journalism & Communication Review (CSSCI Journal)
Research Center for Intercultural Communication, Wuhan University 

Themes
The Symposium is comprised of the following four central themes as well as other research and interventions in intercultural and comparative communication study:

1. Online Communication: Intercultural and Comparative public identities explored
(Keynote Address: "Comparative Persona: Comparing Mediated and online public identities" -Professor P David Marshall, Deakin University, GDPI Convenor, ADI Member)

2. The Discipline of Communication and Communication theory: Historical and cross-cultural comparisons
(Keynote Address: "Title TBC" - Professor Michael Keane, Curtin University)

3. Rethinking of Intercultural Communication from a political perspective
(Keynote Address: "Interculturality and Equal Power: the Political Foundation of Intercultural Communication" Professor Shan Bo, Wuhan University - Director Cross-Culture Communication Research Centre)

4. Promotional and Branding Communication: Intercultural comparisons
(Keynote Address: Professor Yao Xi, Vice-Dean, School of Journalism and Communication, Wuhan University)

Submissions
Note: Research papers related to other dimensions and areas of intercultural and comparative communication study are welcome – for example: comparative visual arts/communication, comparative organisational/interpersonal communication, transnational media and cultural flow, comparative cultural studies, comparative literature and etc.  

Panels will be organised to address each of these themes and ones that emerge from submissions. Interested scholars are invited to submit their titles and abstracts as well as identify which of the Symposium's four themes best aligns with their work. 

Submissions should include:
a.    The Paper's Title
b.    1 of the 4 Symposium's Themes that best matches the work (or an identification of other significant areas)
c.    Name and institutional affiliation 
d.    A 150 - word abstract
e.    A short 75 word bio
f.    An email address for correspondence

Submissions (including Abstracts) - Deadline
28 August 2018

Please email your submission (Title, abstract, bio, symposium theme best linked to your paper, email address) to:
Dr Jian Xu: j.xu@deakin.edu.au and Professor P David Marshall: david.marshall@deakin.edu.au 
Acceptances finalized by: 2 September 2018 (Participants will be emailed)
Precautions
Conference fee: AU$100 (for participants who are not from either Wuhan University or Deakin University); Doctoral Students: $50
The Symposium will be held in English. Translation services from Chinese to English will be provided where needed for participants: all participants are encouraged to present in English.

Note: The Symposium has the objective of working towards the publication of special issues of two journals related to papers submitted -, one of the partners of the Conference and an English language Australian journal of equal standing (TBD)
 
发布者:chinamai